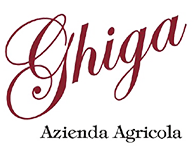 When in 2009, Giovanni's young nephew Enrico Ghiga joined the company, further progress was made. Ever since the age of 16 Enrico was interested in his family farm, with a particular interest in the business of wine-making. He began to develop his project: take up and continue his grandfather's ancient craft and create a new and modern winery. He successfully graduated in viticulture – enology at the School of "Wine" in Alba. Upon completing his studies Enrico threw himself heart and soul into the family business and began making wine from the grapes produced on the farm and began producing the classic wines in that area. In 2010 major investments were made in the winery in order to make it more modern as far as the machinery is concerned and more competitive in both quality and production.
The year 2010 was a very important year for the Ghiga business because it officially took up once again the ancient art of making wine, in particular the Moscato d'Asti DOCG, and the first successes soon arrived.
In September 2012, the Moscato Ghiga Vintage 2011 was awarded and received recognition at the National Wine Competition Douja d'Or in Asti.
Currently Enrico Ghiga is just over 23 years old, and works alongside his brother Davide (who is studying at the School of Enology in Alba), his mother Angela and his uncle Giovanni.
Enrico takes care of the technical aspects (along with his brother and an external wine-maker) and also deals with the commercial and managerial side of the Company.
Angela deals with the commercial and promotional aspects, along with Enrico, and Giovanni carries out the Company's agricultural work .
The family is constantly engaged in cultivating the vineyards, producing wine in the cellar, trade promotion and is continuously searching for new customers, so that the Company may peacefully continue on their journey of growth which has just begun.